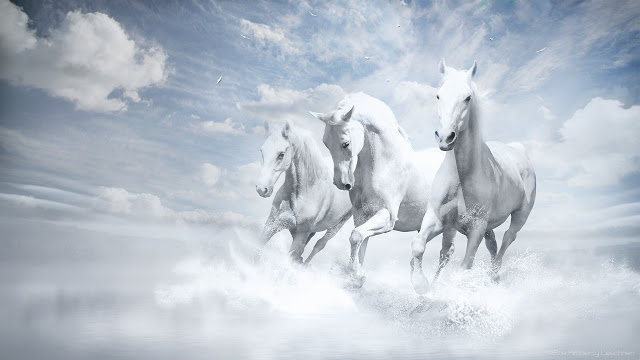 New Vocations has officially launched their annual Breeders' Cup Pledge. The program is seeking owners and trainers of Breeders' Cup contenders to pledge a percentage of their Championship earnings to support their mission to rehabilitate, retrain and rehome retired racehorses. This will be the 10th year for the fundraiser, which has raised over $500,000 to date.
"The Pledge is a great way for owners and trainers to give back and support New Vocations aftercare efforts," shared Anna Ford, New Vocations Program Director. "It's a very exciting time for all the Breeders' Cup connections. We hope that many participants will consider joining the Pledge to help us raise the much-needed funding for daily operations that ultimately help these retired athletes transition into new homes and careers."
Last year, over 45 Championship contenders had owners and/or trainers who pledged a percentage of their Breeders' Cup earnings. Of those, Bulletin, Monomoy Girl and Newspaperofrecord ended up winning their Championship races. This year, New Vocations hopes to grow the list of pledges to ensure yet another successful event. The program will continue to seek pledges from owners and trainers until Nov. 1. All Pledge information can be found at www.newvocations.org/breeders-cup-pledge/ or by contacting anna@horseadoption.com or andrea@horseadoption.com.
The post New Vocations Launches 2019 Breeders' Cup Pledge appeared first on TDN | Thoroughbred Daily News | Horse Racing News, Results and Video | Thoroughbred Breeding and Auctions.