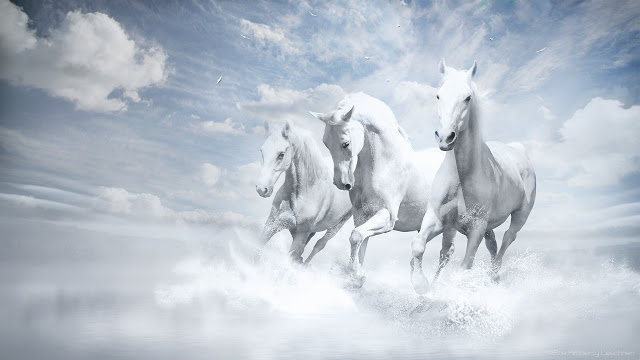 It was great to be at the new ParisLongchamp for the first time. I really enjoyed my weekend and the racing was absolutely tremendous but it was a huge shame about the weather. So much rain fell in such a short space of time and it was well documented beforehand the John Gosden was concerned after walking the track. It was probably the undoing of Enable (GB) but I think Waldgeist (GB) deserved his big day, especially for a horse who has been tremendously consistent through his whole career and expertly trained by Andre Fabre.
For me, the most impressive element of the weekend was Pierre-Charles Boudot and how he rides Longchamp. His wins came from everywhere. He was used by a lot of different trainers, including Aidan O'Brien and William Haggas, as well as Andre Fabre of course. I watched Pierre-Charles closely over the two days and I was highly impressed by his tactics on the track. Longchamp has a very long straight and it's a track that takes some knowing.
Every one of his winning rides—and he rode four winners on Saturday and won two Group 1 races on Sunday—was pretty much the same. He gave his mounts plenty of time to settle and get into the race. We all know that you have to have the animal underneath you to perform but he just delivered every horse at precisely the right moment and that proved to be the winning move time after time.
If you look closely at the Arc, he got Waldgeist into position so that he had the opportunity to follow Enable through off the slip rail. He chose to come out a little wider, possibly for two reasons—first, maybe to find slightly better ground and also not to challenge the mare too closely. I think his tactics were very evident throughout the race and his whole approach was very impressive to me.
It's certainly not that Pierre-Charles has just become a good rider overnight. He's been riding for the Fabre stable for a long time and he comes from a jumping background, so he is a real horseman as well as a jockey. I've always been an admirer of his but it was really interesting to have the chance to be there and study him more closely, especially on Saturday when things weren't so busy. His tactics around Longchamp are to be applauded and I think it's a factor that has gone a little bit unnoticed. He definitely has the key to riding the track.
Do Away With The Cutaway
I have never been a fan of the cutaway. I think it detracts from the character of the race track. Longchamp is a huge open expanse and obviously from the Saturday the rail drops down and there is sufficient fresh ground for everybody. Yes, in some ways having the cutaway, or slip rail, means everybody gets a crack at it, but I think it also means that there's an element of jockeyship being eliminated from a race. Longchamp is a big galloping track with a long straight, and if you think back ten years to Michael Kinane riding Sea The Stars (Ire) and negotiating his way through the field—that's jockeyship.
I genuinely feel that there is no need for a cutaway. Maybe it works well for lesser tracks with shorter straights. It has been a success in Dundalk and it seems to work better on a synthetic track, but when you straighten up with two furlongs left to run in the best race in the world on a fabulous Grade 1 track like Longchamp, why on earth would you need a cutaway?
That aside, I was very impressed with the facilities at ParisLongchamp overall. It was everything I hoped it would be. Last year it came in for criticism after the Arc weekend, and we experienced the same situation at the Curragh this season. New facilities like that are always going to have teething problems but I had a good walk around the place on Saturday and in general I felt that it's a great facility that French racing should be proud of, just as we are of the Curragh.
The post The Pat Smullen Column: Boudot Has The Key To Longchamp appeared first on TDN | Thoroughbred Daily News | Horse Racing News, Results and Video | Thoroughbred Breeding and Auctions.